Greetings! 
Welcome to our free webinar about privacy, trademarks and software development agreements in Central and Eastern Europe.
We've put together great experts from Ukraine, Poland, Estonia and Czech Republic to conclude a marvelous event for technology companies.
IT lawyers and privacy specialists will discuss the most interesting IT law topics and the features of respective regulation in their jurisdictions.
So, the plan is as follows:
1) GDPR, privacy and cybersecurity. Specifics of local regulations and cases.
2) Software development agreements #musthave clauses
3) Trademarks life hacks in different jurisdictions
Each speaker will share with you experience and most interesting cases. You will be able to ask questions and even share your vision.
Nowadays, technology business is international and often deals with specifics of regulation at the local markets. 
Thus, you may need a trademark in EU, USA and Canada – as your clients are located there. Also you may process personal data of people all around the world and at the same time, keep it in only one jurisdiction. Contracts conclusion has always been a question of determining of the applicable law and terms of cooperation.
Many IT companies, while being registered in Estonia, Poland or Czech Republic, have most of their contractors in Ukraine and clients in USA or Asia. Such international legal structures have to be reliable.
Our speakers are experts in their fields and here they are: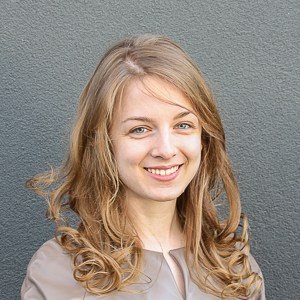 She is head of GDPR practice at Legal IT Group. Always on the edge of new trending technology and regulations regarding privacy. Has great experience in GDPR compliance services for IT business all around the world. Consulted Fintech, Game dev, Outsourcing IT companies, as well as marketplaces and Med tech projects regarding GDPR and privacy. Really enjoys tough tasks with automated profiling mechanics and will be glad to share own vision and best practices.
Jan Bárta is an attorney-at-law and partner of the Czech law firm focusing primarily on modern technology law, especially IT law, intellectual property law and GDPR.
He provides services mainly to corporate clients and private investors in the area of contracts, compliance and strategic advice.
She is Chief Legal Officer (aka Privacy Wizard) at Cyberwise Privacy and data protection expert with Legal and Technical background.
Wrote a Master's thesis about the mobile app's privacy and security.
Olga is a Privacy Wizard who can help you to transform your business from non-compliant to GDPR compliant. She specializes in GDPR and Data Protection in IT and Healthcare.
She is an attorney-at-law from Poland.
She specializes in IT and digital law and has really great experience in drafting contracts, structuring and legal support of IT business in Poland.
This webinar will be very useful for:
CEO/Founders of IT companies
Developers, who plan to start their company
Officers at IT companies

We will be glad to have you at our webinar.
Register and join our event on Facebook to get some more great content before the webinar!