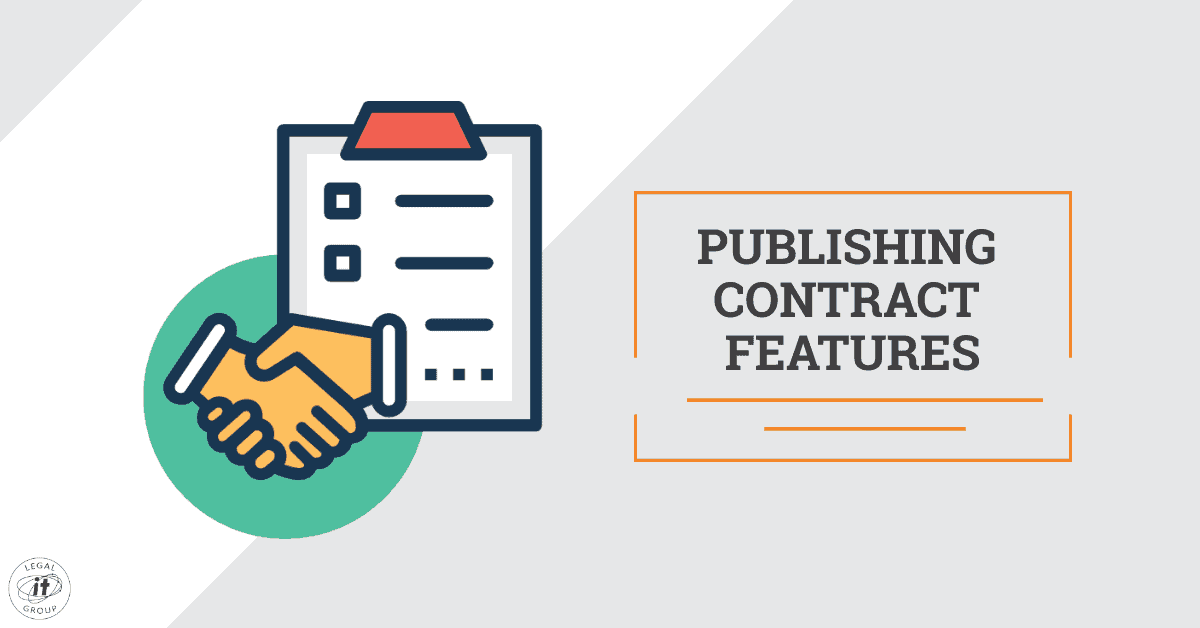 Publishing contract features
Check list for your contract with publisher:
The game itself.


Some publishers practice general contracts with addendums, where the characteristics of the specific game are stated. Be sure, that your game meets the requirements.

Approve from Publisher.


Publishers in most cases wish to check your game before working with it. This clause if must-have for the Publisher, so you, most probably won't be able to exclude it.

Ownership of the game.


Make sure, that you, as developer, do not transfer all rights for the game to the Publisher. It should be license on the agreed terms and conditions
Payments

In most cases, in publishing contracts there are royalty payments for the developer, that are calculated in % ratio from the net profit of the game. It's important to understand, how the "net profit" is defined in the agreement and when the payments are made for the developer. Beware of clauses, such as "payments are not paid until the sum of the payment reaches 1 million dollars.
Support and localization.

Read carefully the clauses about the developers' support obligations and possible fines for breaching them. Sometimes, publishers state % from the payments and it's not good. Also beware about localization clauses that may make you responsible for doing it on some rare language and in 3 hours.

Publishers obligations.

There are many cases, when after 3 months there are less then 10 downloads and you ask the Publisher – "Why?" and the answer is, "I do the best I can, as it is stated in the contract". In this case you, as developer may wish to exit such legal relationship with publisher, you must understand what is the way to do it and stated such possibility in the contract

Exclusiveness and territory.

In any case, pay attention on terms – whether you may work with other publishers and on what territory the Publisher may promote your game